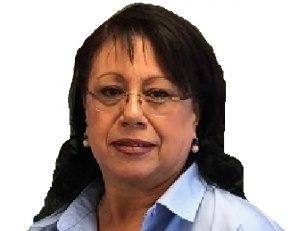 Hi, my name is Roxana Boog.  I have been selling real estate since 1998.  About me: I am a proud American citizen but I came to the United States in 1976. I was born in Guatemala, Central America. After I met my husband Bob, I decided to leave my secretarial job to help many Spanish-speaking clients purchase homes in Santa Clarita.
My husband Bob and I have two boys and though they only briefly played baseball, we still sponsor baseball teams in Val Verde and Canyon Country because we believe these young men will one day be our future leaders.
People sometimes will ask me, "Why should I list with you guys?" I will answer "because we care about you more! We are not like a big box store with hundreds of agents. So we will make sure that your home gets SOLD – or we do not get paid! And because we have been in business since 1978, we DO have a proven track record. We have the knowledge and expertise to help you!"
Thank you!