Testimonial for Bob Boog Realty.

"My experience with Roxana Boog was exceptional. She really cares. I still get little notes and texts from her." – Hilda R.
Testimonial for Bob Boog Realty.
"We met Bob and Roxana at an open house and after the open house was over, Bob showed us a house down the street. We wrote an offer on it and it was accepted. Since that time (December 1989) I have purchased and sold seven homes with Bob and Roxana. Bob Boog has a way with words that make dealing with him humorous. He is low key and honest even when the situation seems bleak, he will give you good advice. He and Roxana have connections and can make things happen." John H.

Testimonial for Bob Boog Realty:
"Bob and Roxana Boog have been selling homes for over 30 years. They make a very good team because they are both creative problem solvers. We had a situation where my husband's old business partner refused to sign a deed so we could sell our property. The title company would not let the escrow close without the partner's signature, and our options were terrible. (Our attorney said legally there was nothing left to do but sue the man. And if we did that, it would cost a fortune in attorney fees plus we would owe his partner half of our profits.) Somehow Bob got the man to sign a quitclaim deed. Bob said he just brought him a six-pack of beer and told him some jokes. (At least that's what Bob told us.) Bob had us make a $3,000 donation to the Children's Hospital in his name, so we did, and after Bob gave him the cashier's check he signed and escrow closed. I don't know what Bob said, but I do not think anyone else could have gotten even close to the same results." Mellody R.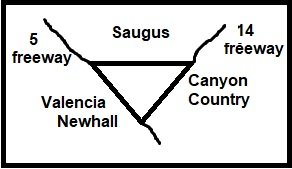 Testimonial for Bob Boog Realty:
"Bob Boog is a really nice guy. His wife, Roxana, is very sweet and professional. She speaks excellent Spanish and she explained everything to me. They helped me buy a condominium and made the closing costs to be very little. I would definitely recommend them both!" –Christian R